CALYPSO™ LIGHT APPLICATION
Calypso Light APplication (CLAP) is an intermediate Calypso product allowing to supply ticket in high volume, at low cost and without compromising system security. Made for answering occasional and anonymous transport demand, QLAP micro – controller for smart ticket permits to avoid registration while maintaining a high level of security. QLAP is interoperable and can easily be integrated with existing Calypso systems.
Ported on CC EAL 5+ high certified Integrated Circuit (IC), QLAP provides the last brick for Public Transport Operator willing to offer, aside annual subscription, a secure ticketing offer.
DATA STRUCTURE
FILES STRUCTURE
SECURE SESSION
INTEGRATED CIRCUIT
COMMUNICATION
INTEROPERABIITY
ISO/IEC 7816-4
31h and 32h
Tripe DES hierarchical keys
EAL5+ high HW platform
ISO/IEC 14443-A/-B | T=CL
-A/-B dynamic switch
High security and fast contactless transactions
Smooth integration into existing Calypso schemes
Strictly compliant to all standards
Reusable and reloadable cards for a more sustainable ticketing
An immediate answer to quickly address occasional users
Perfectly adapted to ABT schemes, highly secure authentication
Source: Calypso CNA 2018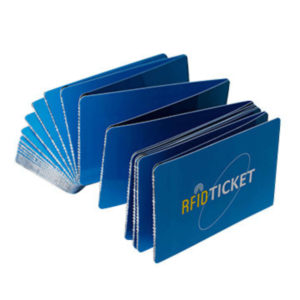 SAWN WAFER
Module
Prelaminate